A life-changing retreat with Rashia Bell of The Cristalline and Hope McGrath will be taking place on May 26th -31st in the beautiful tropics of Colombia.
This wellness retreat is about personal transformation.

The experiences you embark on awaken all of the senses. When you surround yourself with nature's tropical beauty, you shift your energetic pathways. The energetic transition is full of spiritual enlightenment, self-reflection & heart-centered healing, assisted by the power of crystal healing, mindfulness practices and inspiring coaching workshops. There will be once-in-a-lifetime indigenous Colombian spiritual rituals to partake in and a fabulous sailing excursion in crystal blue Caribbean waters. Trust us, you will come home feeling refreshed, renewed, transformed.
Check out Tropical Transformation.com for all the details and take advantage of our Early Bird Specials if you are really considering taking the leap of faith to come join us. Want to set up a private call or any of your retreat questions? Email me @ info@hopemcgrath.com.
The Women's Empowerment Circle is...a gathering of girlfriends for the soul purpose of enriching our lives with inspiration, clarity, deepening relationships, goal attainment and nurturing a solid support system.
Kira Saundra of The Panther Process will host this gathering, while Hope McGrath is the facilitator. This Circle, made up of 8 to 12 women will have an insider, exclusive vibe. One must know the host or guests in order to attend. The intention is to curate a special group of women that will benefit greatly from knowing one another.
June 25, 2018
7pm-9:30pm
Panther Den
371 Madison Street, #311, NYC
Women's Empowerment Circles bring together female friends and invite opportunities for deep connections and open dialogue about pressing issues in women's lives today. As an intimate circle of women, we then discover tangible ways that we can support one another in real life….whether it be within our love relationships, career, motherhood, family & friendships, health and wellness, dreams, goals or just about any other topic that women care about. We really do cover it all… over time. The intention is to gradually form a circle of women that would like to meet consistently, to grow and nurture relationships.
Do you feel like you barely get to see your friends to have real talk?

Do you desire to make changes in your life and would like to feel supported in a sacred, safe circle of women?

Are you ready to nurture enriching relationships with women because you can stand to expand your friendship circles?

Want to get inspired and gain real support by women you can respect and admire?

Do you know wonderful ladies but don't go beyond the surface with them and have a desire to deepen those relationships?
What to expect at the Women's Empowerment Circle:
Each circle gathering will feature a relevant theme us women care about

Guided Meditations

Enlightening Personal Empowerment Exercises

Individual Sharing

Transformational Rituals

Brainstorming and Insights from the circle of women for your life

Walk away with Plans of Action

Group coaching, mindfulness practices, self-care spark

Post-Circle Notes and Assignments

Private Facebook Group to stay connected, support one another

Opportunity to create an accountability partnership, if desired.
THE BENEFITS: Major Changes in Life, Love & Work
Gain support for creative endeavors that you've been thinking about, but never did anything about it

Gain clarity and network connections to achieve goals —women that have benefited from regular Women's Empowerment Circles with Hope McGrath have had new careers launched, acceptances to PhD programs, career skyrocketing, and new side projects launched and more.

Transforming relationships - real talk about love, intimacy, break-ups, healing and change for the better is always the result. Do you need to end your relationship but are scared? Do you need to enrich your relationship? Do you desire to find a man? It all unfolds.

Healing through communication, whether is regarding family challenges, parenting issues, personal trauma…whatever you feel like sharing —- healing unfolds within the circle. I just does. Energy shifts, positive feedback, food for thought...it all evolves.

Make new friends and enrich your friendships
*Beverages will be provided
* Bring a journal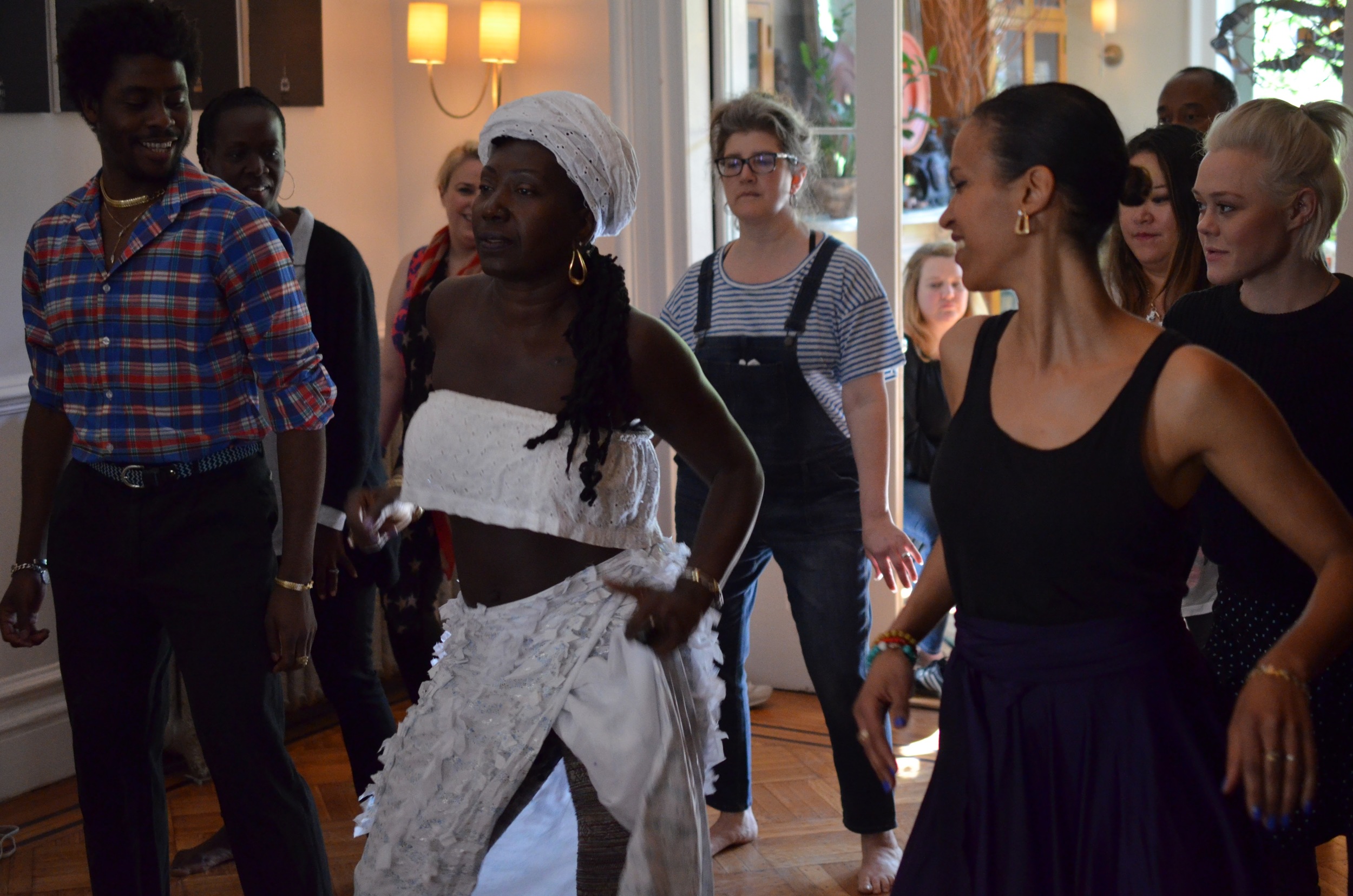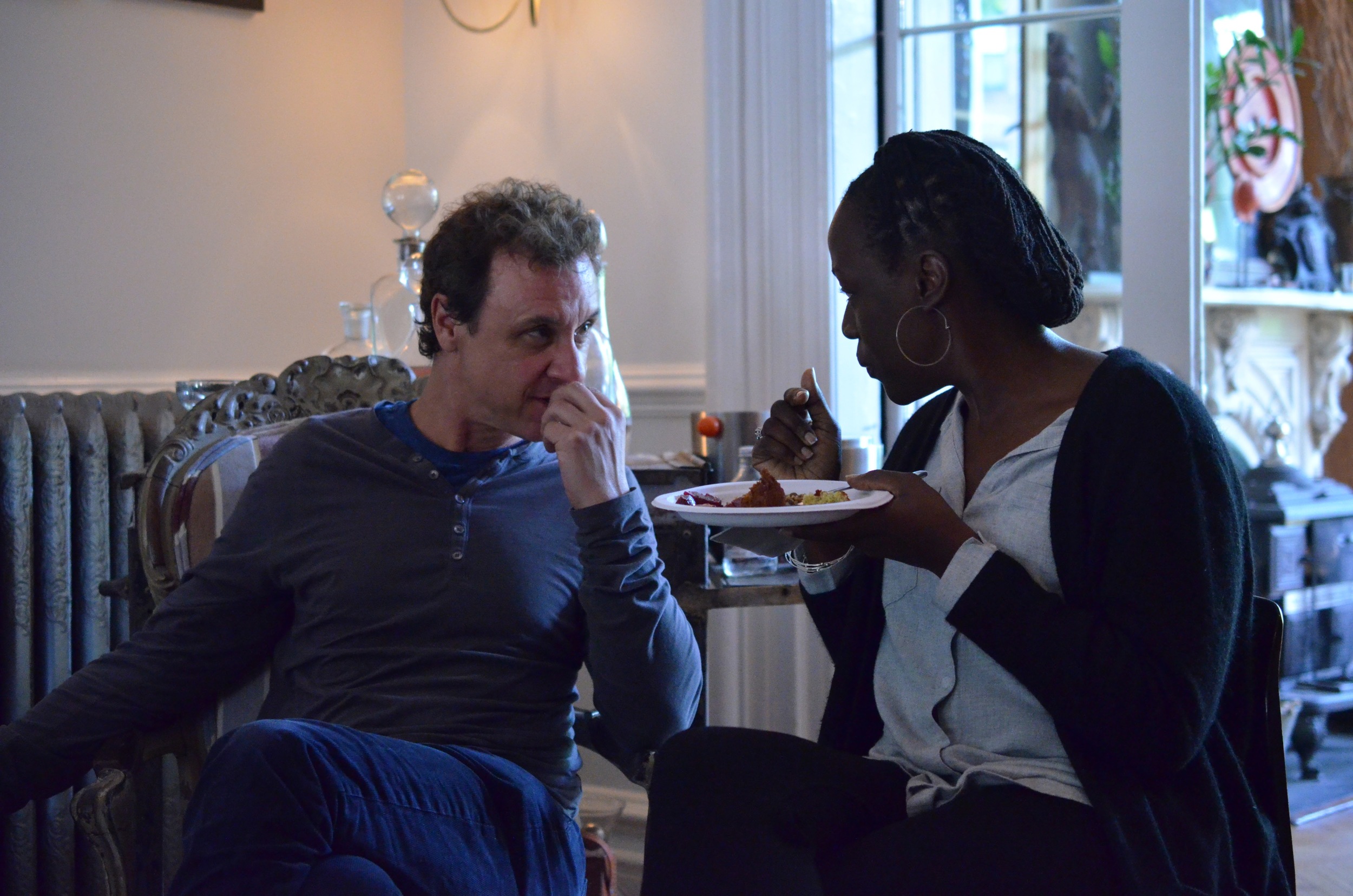 Connect with like-minded creatives and changemakers
Enjoy spectacular rooftop views of NYC
Fun, surprise interactive visioning activity
Delectable Happy Hour Drink Specials
Chill & celebrate summer in the city with us.

Radiance. Passion. Insight. Love. Empowerment. Self-Care.
If any of these words resonate with you, than you won't want to miss our event.
Autumn Visioning Party 2014
Saturday, October 11, 2014
THE BREAKTHROUGH VISIONING PARTY 2014
Saturday, January 11, 2014